Ministries
Our Sunday morning worship service begins at 9:30 and emphasizes engaging worship and exegetical preaching. What we mean by exegetical preaching is a Word centered sermon that seeks to explain and apply the text to life in practical ways. We typically work through a book of the Bible and in the past few years have studied 1&2 Corinthians and Ecclesiastes. Following our worship service is a brief time of fellowship from 10:45-11 followed by a congregational family-style prayer time. We share praises of what God is doing in our lives as well as needs to bring to the Lord in prayer. This is a vital time of connection in our church.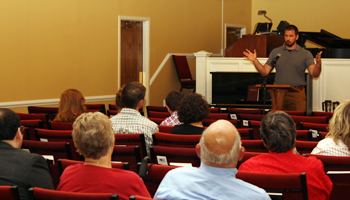 Life Groups are smaller gatherings that meet every other week in homes of members. The purpose of Life Groups is to provide a smaller group atmosphere for people to develop biblical community centered on understanding and applying God's Word. We currently have Life Groups that meet on Sunday afternoons, Wednesday, and Thursday evenings around the Irmo area.
---
Children's Programs
During the Sunday morning worship service, we dismiss children ages 4 through 4th grade for special, age-appropriate lessons (often called "Children's Church"). These programs help little ones learn about the Savior and become comfortable with the structure and format of a worship service. Caring adults teach these classes and work faithfully to challenge kids with the truths of the Gospel. Each week, children's Sunday School classes meet at 11 am where lessons are reinforced and they enjoy crafts, memory verses, songs, snacks, and other activities.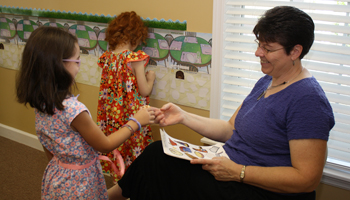 ---
Nursery
The nursery provides care for children under the age of 4 during all regular Sunday services. Please plan to arrive a little early if you'll be using the nursery, to allow time to check in. Our nurseries are staffed by church members who have been carefully screened. They serve parents by giving you the opportunity to focus on classes and services without any worry about your child's safety or comfort.